Member Spotlight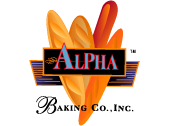 Alpha Baking Co., Inc.
Alpha Baking Company, Inc. was established in 1979 with the acquisition of the Mary Ann Baking Company in Chicago. Founded in 1935, Mary Ann is best known for the ever-popular Chicago style poppy seed hot dog bun. In 1981, Alpha Baking purchased S. Rosen's Baking Company, a Chicago staple and baker …
FSMA Contact Information
Contact FSMA
What You Need to Know To Contact Us
Foodservice Sales & Marketing Association
1810-J York Road #384
Lutherville, MD 21093

Office Fax            (888) 668-7496
Rick Abraham             (410) 491-7857
Barry Maloney            (202) 293-1414
The FSMA Staff is Here to Serve You
Rick Abraham
Rick Abraham is President & CEO of the Foodservice Sales & Marketing Association. Abraham started his association career with the Association of Sales & Marketing Companies (ASMC) in November 1994 as executive director of the International Foodservice Brokers Association (IFBA), a division of ASMC.
Prior to FSMA, Abraham was Vice President, Industry Affairs for GMA, where he oversaw trade issues management within GMA, including management of the GMA Sales Committee, Industry Development Team, and Customer Advisory Group. He also managed all foodservice programs and services for GMA. Abraham has an extensive industry background, including sales and sales management positions with Kraft Foodservice, Mobil Plastics Packaging Company and Procter & Gamble. He is considered an expert on CPG industry issues, with particular emphasis on manufacturer and sales agency issues in the foodservice sectors. He graduated from Northeastern University in Boston, MA.
Email Rick
Sharon Boyle
Sharon Boyle, Vice President, works closely with the membership on issues that affect agencies and manufacturers in their day to day business. Sharon manages FSMA committee and task force work, develops member programs and services, and develops methods for members to get involved. She works towards developing solutions, educational forums, and research materials to educate and inform.
Sharon has an extensive background in the foodservice industry, including sales agency and manufacturer work experience. Sharon graduated from Purdue University with a degree in Communications.
email Sharon
Barry Maloney
Barry Maloney is managing partner of the Washington, D.C. based law firm Maloney & Knox, PLLC and general counsel to FSMA. Barry was the senior branch attorney at U.S. Securities & Exchange Commission and special counsel to U.S. Economic Stabilization Program during President Nixon's administration. He has provided legal counsel to FSMA and its predecessor organizations for over twenty years.
email Barry
Sandra Savino
Sandra Savino is an expert meeting planner and works on retainer with FSMA. Her primary duties include hotel and food & beverage support for the annual Top2Top Conference each February. Sandra previously worked for FSMA's predecessor organizations NFBA, IFBA, and ASMC. 


Member Spotlight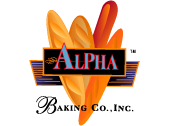 Alpha Baking Co., Inc.
Alpha Baking Company, Inc. was established in 1979 with the acquisition of the Mary Ann Baking Company in Chicago. Founded in 1935, Mary Ann is best known for the ever-popular Chicago style poppy seed hot dog bun. In 1981, Alpha Baking purchased S. Rosen's Baking Company, a Chicago staple and baker …