Member Spotlight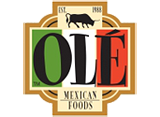 Ole Mexican Foods, Inc.
Olé Mexican Foods was established May 5, 1988 in Decatur, Georgia, a suburb to the east of Atlanta, with a small machine that produced 400 dozen tortillas per hour. Growth was so fast that by the end of the year, we moved to a larger facility in Chamblee, Georgia and added a second tortilla maker. T…
Need Info on the Value of Outsourcing?
The Manufacturers Representatives Educational Research Foundation (MRERF) is a charitable education Foundation supported by more than 30 rep associations. The Foundation is dedicated to advancing the rep function and enhancing the professionalism of reps throughout all industries.
MRERF has a wealth of resources at their website.  MRERF conducts education and training and certification for all rep based firms.  
Here's a free download on an excellent article describing the value of outsourcing field sales.
To view a calendar of upcoming events, click here
 Email the Executive Director at MRERF for more information or call 303-463-1801.


Member Spotlight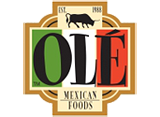 Ole Mexican Foods, Inc.
Olé Mexican Foods was established May 5, 1988 in Decatur, Georgia, a suburb to the east of Atlanta, with a small machine that produced 400 dozen tortillas per hour. Growth was so fast that by the end of the year, we moved to a larger facility in Chamblee, Georgia and added a second tortilla maker. T…