Member Spotlight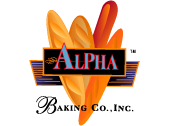 Alpha Baking Co., Inc.
Alpha Baking Company, Inc. was established in 1979 with the acquisition of the Mary Ann Baking Company in Chicago. Founded in 1935, Mary Ann is best known for the ever-popular Chicago style poppy seed hot dog bun. In 1981, Alpha Baking purchased S. Rosen's Baking Company, a Chicago staple and baker …
FSMA Legal Opinion Library
One of your most valuable FSMA member benefits is access to important legal opinions and advice. This service is offerred to members as part of their dues investment in FSMA  Many members have saved thousands of dollars and possible legal jeopardy by taking advantage of this service.
Manufacturer/Agency relationships are governed by state, federal and contract laws. Violations of these laws often involve severe penalties.
For the protection of all parties, FSMA offers legal opinions on the most frequently occurring legal issues. Members can also call FSMA directly for a confidential review of their specific situation.
Listed below (member-only password requried - request password here) are our most frequently requested legal opinions (Adobe PDF format) governing a variety of common situations.
Customers Interfering with Manufacturers Right to Select Their Own Agency.
Distributors Requiring Agencies To Pay Promotional Fees.
Legality of Witholding Commissions due to Customer Non-Payment
Manufacturers Liability to Pay Commission Upon Termination
Members should consult with FSMA before using any legal opinions.
Member Spotlight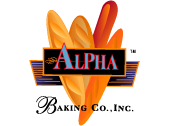 Alpha Baking Co., Inc.
Alpha Baking Company, Inc. was established in 1979 with the acquisition of the Mary Ann Baking Company in Chicago. Founded in 1935, Mary Ann is best known for the ever-popular Chicago style poppy seed hot dog bun. In 1981, Alpha Baking purchased S. Rosen's Baking Company, a Chicago staple and baker …