Member Spotlight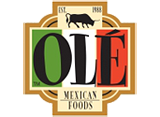 Ole Mexican Foods, Inc.
Olé Mexican Foods was established May 5, 1988 in Decatur, Georgia, a suburb to the east of Atlanta, with a small machine that produced 400 dozen tortillas per hour. Growth was so fast that by the end of the year, we moved to a larger facility in Chamblee, Georgia and added a second tortilla maker. T…
Foundation Created to Help Attract the Best and the Brightest
The FSMA Foundation was created in 2014 to celebrate FSMA's 20th Anniversary.
The mission of the Foundation is to support programs and services that attract the best and the brightest talent to the sales agency community. 
The Foundation will also fund education and research studies that enhances the economic climate of the foodservice sales agency community and their trading partners.
The FSMA Foundation is a charitable 501(c)3 corporation that accepts tax deductible contributions to fund it's activities.
To donate, please make checks of any denomination payable to:
FSMA Foundation
1810-J York Road #384
Lutherville, MD  21093
Foundation Tax ID is 20-0460879
For more information, contact Rick Abraham at (410) 491-7857, or rabraham@fsmaonline.com 
Member Spotlight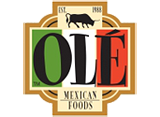 Ole Mexican Foods, Inc.
Olé Mexican Foods was established May 5, 1988 in Decatur, Georgia, a suburb to the east of Atlanta, with a small machine that produced 400 dozen tortillas per hour. Growth was so fast that by the end of the year, we moved to a larger facility in Chamblee, Georgia and added a second tortilla maker. T…