Member Spotlight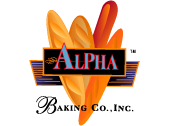 Alpha Baking Co., Inc.
Alpha Baking Company, Inc. was established in 1979 with the acquisition of the Mary Ann Baking Company in Chicago. Founded in 1935, Mary Ann is best known for the ever-popular Chicago style poppy seed hot dog bun. In 1981, Alpha Baking purchased S. Rosen's Baking Company, a Chicago staple and baker …
Foundations seeks funds to celebrate FSMA's 20th anniversay.
Member Spotlight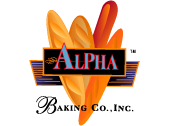 Alpha Baking Co., Inc.
Alpha Baking Company, Inc. was established in 1979 with the acquisition of the Mary Ann Baking Company in Chicago. Founded in 1935, Mary Ann is best known for the ever-popular Chicago style poppy seed hot dog bun. In 1981, Alpha Baking purchased S. Rosen's Baking Company, a Chicago staple and baker …