Member Spotlight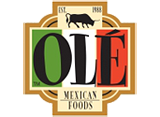 Ole Mexican Foods, Inc.
Olé Mexican Foods was established May 5, 1988 in Decatur, Georgia, a suburb to the east of Atlanta, with a small machine that produced 400 dozen tortillas per hour. Growth was so fast that by the end of the year, we moved to a larger facility in Chamblee, Georgia and added a second tortilla maker. T…
Why go it alone? Join with many of your peers and become a member today!
Foodservice is a big industry! Over $425B in sales, thousands of suppliers and customers, and the challenges are great.
By joining a trade association like FSMA, you become part of the greater community. You gain opportunities to network and learn and develop new business for your company.
FSMA Membership delivers in 3 key areas:
You become part of our national voice and collective strength
You gain access to over 80 years of expertise in all things sales agency
You join a community of like-minded companies anxious to help you grow
Ready to get involved? Ready to find out what your peers already enjoy? Then learn what FSMA is all about and click here
Member Spotlight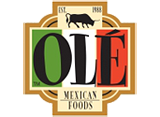 Ole Mexican Foods, Inc.
Olé Mexican Foods was established May 5, 1988 in Decatur, Georgia, a suburb to the east of Atlanta, with a small machine that produced 400 dozen tortillas per hour. Growth was so fast that by the end of the year, we moved to a larger facility in Chamblee, Georgia and added a second tortilla maker. T…