Member Spotlight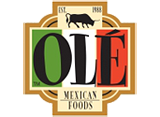 Ole Mexican Foods, Inc.
Olé Mexican Foods was established May 5, 1988 in Decatur, Georgia, a suburb to the east of Atlanta, with a small machine that produced 400 dozen tortillas per hour. Growth was so fast that by the end of the year, we moved to a larger facility in Chamblee, Georgia and added a second tortilla maker. T…
Legal Questions? Ask the FSMA Lawyer
Welcome to Ask the Lawyer
Do you have a question on legal issues related to your business? Ask Barry Maloney, Sales Agency Council legal expert. He can help on a variety of topics such as product conflicts, unauthorized deductions and termination compensation.
Send your questions directly to Barry. (MEMBERS ONLY)
Barry Charles Maloney is managing partner of the Washington, D.C. based law firm Maloney & Knox, LLP and general counsel to ASMC and ASMC Education & Training Foundation. Barry has represented ASMC for 20+ years and, prior to his work with this association, he was the senior branch attorney at U.S. Securities & Exchange Commission and special counsel to U.S. Economic Stabilization Program during President Nixon's administration.
Contact Information:
E-mail : bmaloney@maloneyknox.com
Address : Maloney & Knox, LLP
5225 Wisconsin Ave., NW, Suite 316
Washington, DC 20015-2014
Member Spotlight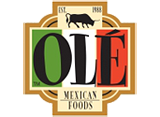 Ole Mexican Foods, Inc.
Olé Mexican Foods was established May 5, 1988 in Decatur, Georgia, a suburb to the east of Atlanta, with a small machine that produced 400 dozen tortillas per hour. Growth was so fast that by the end of the year, we moved to a larger facility in Chamblee, Georgia and added a second tortilla maker. T…