Member Spotlight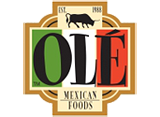 Ole Mexican Foods, Inc.
Olé Mexican Foods was established May 5, 1988 in Decatur, Georgia, a suburb to the east of Atlanta, with a small machine that produced 400 dozen tortillas per hour. Growth was so fast that by the end of the year, we moved to a larger facility in Chamblee, Georgia and added a second tortilla maker. T…
Member Spotlight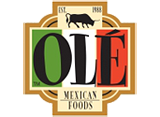 Ole Mexican Foods, Inc.
Olé Mexican Foods was established May 5, 1988 in Decatur, Georgia, a suburb to the east of Atlanta, with a small machine that produced 400 dozen tortillas per hour. Growth was so fast that by the end of the year, we moved to a larger facility in Chamblee, Georgia and added a second tortilla maker. T…