Member Spotlight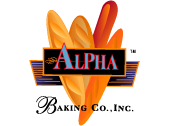 Alpha Baking Co., Inc.
Alpha Baking Company, Inc. was established in 1979 with the acquisition of the Mary Ann Baking Company in Chicago. Founded in 1935, Mary Ann is best known for the ever-popular Chicago style poppy seed hot dog bun. In 1981, Alpha Baking purchased S. Rosen's Baking Company, a Chicago staple and baker …
History of NFBA/IFBA/ASMC/FSMA
The Foodservice Sales & Marketing Association was established in January 2004. The foodservice agency trade association history prior to 2004 is as follows:
1904:
A trade association was created to represent the interests of "brokers" representing primarily canned goods manufacturers to the emerging grocery channel. Later in the early 1900's, this group became the National Food Brokers Association (NFBA).
1994:
The Board of Directors of NFBA, in response to their many members selling in the foodservice channel, created a foodservice agency division within NFBA called the International Foodservice Brokers Association (IFBA). IFBA began providing specific resources and services to foodservice agency members and the manufacturers they represented, while NFBA continued to serve its retail-focused members.
1996-'97:
NFBA/IFBA changed its name to The Association of Sales & Marketing Companies (ASMC). This was done to better reflect how "brokers" had grown over the years into sophisticated sales & marketing companies. "NFBA" was a dated acronym that no longer described its membership base of retail, foodservice, and international sales agencies.
2000-'01:
ASMC agreed to merge its operations with the Grocery Manufacturers of America (GMA). GMA is the leading association representing the interests of food, beverage, and consumer products manufacturers. The goal of the merger was to bring ASMC's agency members closer to the manufacturers that employed them, most of which were members of GMA. GMA created a Sales Agency Council to govern the former ASMC members. GMA historically did not provide any foodservice specific services to their members. The plan was to grow ASMC's foodservice program within GMA.
2003:
In October 2003, the GMA Foodservice Agency committee met to discuss whether the interests of foodservice members could be better served by a stand-alone trade association dedicated exclusively to foodservice issues. While appreciatitive of GMA, the foodservice members determined that their interests would be better served outside of GMA.
2004:
On Janauary 1, FSMA became operational. Rick Abraham became President & CEO. Barry Maloney, former counsel to ASMC and NFBA, was retained as legal counsel for FSMA. In March 2004, Sharon Boyle joined FSMA as Director, Marketing & Member Services.
2005
Sandra Savino is put on retainer with FSMA as Conference Support Manager.
2007
In November, Sharon Boyle is promoted to Vice President, FSMA. Jessica Muffoletto joins FSMA as Manager, Meetings and Membership.
2009
Arlene Murphy, President, Food Service Access, is put on retainer with FSMA in a membership development role.
Member Spotlight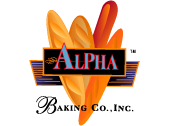 Alpha Baking Co., Inc.
Alpha Baking Company, Inc. was established in 1979 with the acquisition of the Mary Ann Baking Company in Chicago. Founded in 1935, Mary Ann is best known for the ever-popular Chicago style poppy seed hot dog bun. In 1981, Alpha Baking purchased S. Rosen's Baking Company, a Chicago staple and baker …